Teesside and Hartlepool coroner merger consultation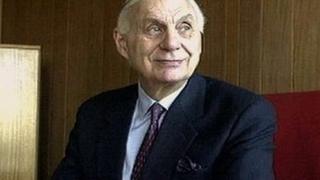 A coroner's service that came under fire over a huge inquest backlog is set to merge with a neighbouring coroner area.
The government is consulting on merging Teesside and Hartlepool coroner's services.
The Teesside service was subject to an inquiry and the previous coroner Michael Sheffield retired after a backlog of over 400 cases built up.
The backlog has been cut significantly over the last year.
The government is proposing the merger on the grounds it will improve consistency and efficiency in coroner's services in Teesside.
The consultation will last four weeks, the Ministry of Justice said.
The Teesside Coroner's Service covers the Middlesbrough, Redcar and Cleveland and Stockton Council areas.
Hartlepool has a separate coroner's service, which was ranked as one of the best in the country in 2013, the latest year for which figures are available.