Darlington's Star Radio criticised for airing sexual content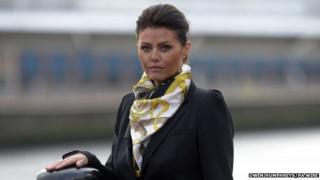 A radio station had a reputation for disgusting on air behaviour, an employment tribunal has concluded.
Darlington-based Star Radio's managing director John Clayton and parent company UK RD Group were cleared of claims of unfair dismissal and sexual harassment brought by former commercial director Dawn Carney.
But a tribunal criticised the station for broadcasting "disgraceful" sexual content about female employees.
The station has not commented.
Ms Carney, 37, said Mr Clayton made a series of sexist and inappropriate remarks about women during the two months they worked together before she was sacked last March.
Mr Clayton branded Ms Carney's allegations "false and malicious" and denied she had been dismissed because she was a woman.
He said a unanimous decision was taken at a board meeting in London to terminate her employment following a decline in performance and poor financial results.
While the tribunal unanimously found none of Ms Carney's claims were "well-founded", it gave a scathing assessment of the culture at the radio station.
In a reserved judgement, the tribunal said: "This radio station under the stewardship of the previous managing director had a reputation for disgusting behaviour on air and the claimant was a victim of this when she first arrived.
"The decision to dismiss her came out of the blue and was executed brutally.
"We have no doubt that these claims have been brought as a reaction to the dismissal and with a view to being compensated for it.
"However, the claimant did not have the requisite length of service to bring a claim for unfair dismissal based on the reason given to her nor in respect of the manner in which the dismissal was effected."