Middlesbrough Council in plan to outsource some services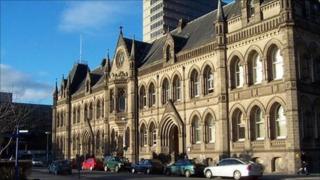 Plans to transfer the running of many council-run services in Middlesbrough to a private company are being considered by council bosses.
The idea is to create a joint venture partnership with Norse Commercial Services to save about £3.6m over the next three years.
If approved, it would take over the maintenance of public buildings, streets and parks.
The move will be discussed at a meeting of the council's executive on Tuesday.
The joint venture partnership would be co-owned by Middlesbrough Council (20%) and Norse (80%), with the Council retaining 50% of any operating profit.
Councillor Tracy Harvey, executive member for environment, said: "The budgetary pressures we face are immense, and require a completely new approach to the way we deliver key services to ensure we make the most of the resources available to us.
"The emphasis will be on partnership working, with a commitment to grow external business and create new jobs, apprenticeships and funding streams."