Darlington DfE office officially opens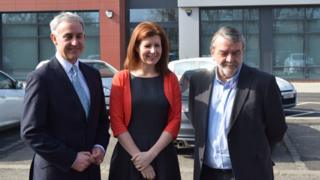 New offices housing workers for the Department for Education (DfE) have been officially opened in Darlington.
It was feared up to 400 jobs could go when it was announced the former facility at Mowden Hall, was no longer fit for purpose and there were plans to relocate to Newcastle.
But following a change of plan, work began on a new £8m building behind the Town Hall in December 2013.
Civic dignitaries attended a special ceremony to mark its opening.
Councillor Bill Dixon, leader of Labour-run Darlington Borough Council, said: "The retention of more than 400 jobs for Darlington and bringing them closer to the town centre is a huge boost to the town and local businesses. "