Durham Tees Valley airshow to return after 25 years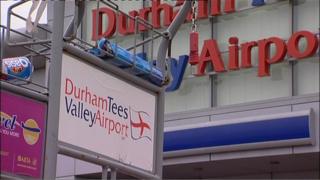 An airshow is returning to Teesside for the first time in more than 25 years.
The Tees Valley Airshow will take place on 29 August at Durham Tees Valley airport for the first time since 1989.
The show, which will also see a live music event on the night, is being organised by Skylive Events and the Peel Group, which operates the airport.
Chris Petty, from Skylive Events, said he was "excited" to put on a "fantastic airshow" for the region which will be a "full family day out".
Mr Petty said: "It's going to be fantastic for the whole region - for local businesses, local charities, we're going to get everybody involved because it's the region's airshow.
"We want to improve on it year on year, this isn't just a one-off event."
Organisers tried to bring back the airshow in 2013, but a "lack of operational support" meant it could not go ahead.