Middlesbrough Mela: Stilt walkers appeal for 25th event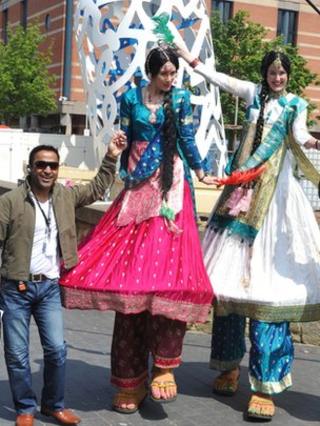 Twelve volunteers are being sought to train as stilt walkers to help mark the 25th anniversary of a festival.
This year's Middlesbrough Mela takes place on 6 and 7 June and Middlesbrough Council wants volunteers to take part in a parade to mark the event.
The festival usually attracts 40,000 visitors and features live music, food crafts and fashion from around the world.
Stilt induction meetings are being held at the town hall on 2 and 9 May.
A spokesman for the council said: "The fledgling stilt walkers will be put through their paces with expert training before taking part in a colourful street carnival."