Police cleared over Middlesbrough pursuit crash death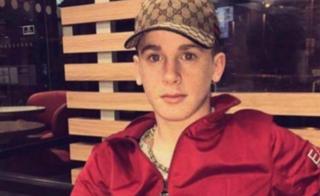 Police were acting in "accordance with policies and procedures" during a pursuit that resulted in a fatal collision, the watchdog has found.
Brandon Morris, 16, died when the car in which he was a passenger crashed in Middlesbrough in March 2017.
The driver was jailed after admitting causing death by dangerous driving.
An investigation by the Independent Office for Police Conduct (IOPC) found the Cleveland Police response in the run-up to the crash was "appropriate".
On the evening in question, the officers on patrol had spotted a vehicle being driven dangerously around the Park Vale Road area.
They decided to try to stop it without seeking permission from the control room - an action the investigation deemed appropriate in the circumstances.
However, the IOPC (formerly the Independent Police Complaints Commission) has recommended further training around self-authorisation and the definition of situations that constitute a pursuit.
Cleveland Police has agreed to this.
IOPC operations manager Ian Tolan said: "Our thoughts remain with Brandon's family and friends following this tragic incident - it was clearly very distressing for everyone involved.
"Evidence found by the investigator confirmed that the police response was appropriate, but we recommended that further individual training for the officers would be beneficial."