Drug gang member's £450,000 seized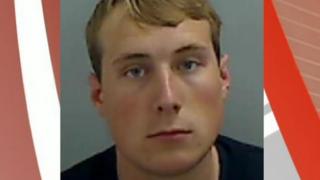 A member of a gang responsible for bringing millions of pounds worth of drugs into the North East has had more than £450,000 of his assets seized.
Shaun Stanton was one of 22 men jailed in 2015 after a two-year investigation by Cleveland Police.
The Merseyside-based gang he was a part of transported drugs like amphetamines and cocaine to Hartlepool.
His asset seizure at Teesside Crown Court was the largest made against any of the 19 eligible defendants.
His was the final hearing, and the total value of the confiscation orders against them all amounted to £1m.
Assets seized included houses, high-value watches, cars, and a part share in a French carp fishing lake.
The judge described the haul as a "snapshot" of dealing on a "significant and commercial scale".
Det Sgt Thomas Maughan of the North East Regional Asset Recovery Team said: "Once the defendants had been jailed, the N-E RART alongside the Crown Prosecution Service worked tirelessly to see exactly how these criminals had benefited from their illicit activity.
"Anyone who has gained financially or materially from crime should know that conviction at court and a jail sentence does not end the process.
"We will do all we can to recover assets whether this be physical property, goods or cash. Crime does not and should not pay."