Stockton hospital running mortuary tours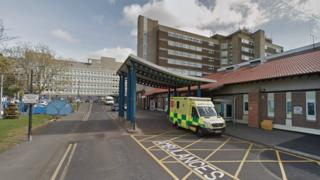 A hospital is running tours of its mortuary.
North Tees and Hartlepool NHS Trust said it wanted to encourage people to talk about their funeral plans.
Stockton and Hartlepool residents can be taken on a "journey" through the trust's bereavement services, it said.
Manager Michelle Lancaster said: "We want to open our doors to show people that here in the hospital they are always cared for every step of the way."
The trust said society's "lack of openness" had affected patients' "ability to die where or how" they wish.
The tours will run from 17:00 to 18:00 BST between 14 May and 20 May.