Argentina photos aid Newcastle Oxfam charity shop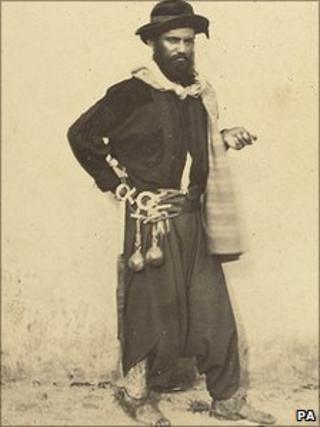 Old photographs left in a Tyneside charity shop are set to raise thousands of pounds.
Two 19th Century albums, containing images of Argentina were discovered by a volunteer at the Oxfam shop in Jesmond, Newcastle.
The pictures, taken by French photographer Esteban Gonnet, are now due to be sold at auction in London.
They have been given an estimated price between £3,000 and £5,000, and all proceeds will go to Oxfam.
Gonnet was born in France in 1830 and emigrated to Argentina when he was about 30.
Originally a surveyor, he began to devote himself to photography when he arrived in Buenos Aires.
The sale will take place at Christie's on Wednesday.
Caroline Ingram, who uncovered the albums, said: "I have been volunteering at Oxfam for six years now and have never had a find to compare to this.
"As I am a keen photographer, I selected these albums to research from a selection of other books and began investigating."