Inquiry into sick Newcastle woman's arrest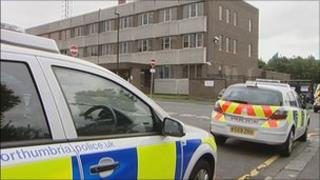 The arrest of a suspected drunk Tyneside woman who ended up in hospital after falling seriously ill is to be investigated by a police watchdog.
The 36-year-old was arrested in Heaton Park, Newcastle, on 12 September and taken to Byker police station.
She later became seriously ill and was taken to hospital by ambulance in a hypoglycaemic state.
Northumbria Police have now referred the matter to the Independent Police Complaints Commission (IPCC).
The IPCC has said the woman, who has not been identified, was not a diabetic.
She is undergoing treatment in Newcastle General Hospital, where her condition is said to be improving.
IPCC commissioner Nicholas Long said: "My thoughts are with the woman and her family at this difficult time. I wish her well in her recovery.
"Our investigation will examine the woman's arrest and detention to determine whether anything could or should have been done differently.
"We will look particularly at the decision-making during the arrest, the assessments undertaken in custody and the level of welfare she then received."
Northumbria Police said the force would co-operate fully with the investigation.