Sale protects jobs at County Durham glass firm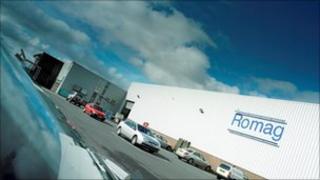 More than 160 at-risk jobs at a County Durham glass manufacturer have been protected after it was sold, say finance specialists.
Romag, based in Leadgate, has been sold to Sunderland-based people and property business Gentoo.
It came after a team of insolvency, turnaround and corporate finance specialists from Deloitte was appointed in March to provide advice on options.
Romag makes solar, security, architectural and transport glass.
Deloitte director Dan Renton said the sale of the goodwill and assets of Romag and its subsidiaries would protect 161 jobs.
Gentoo group chief executive Peter Walls said: "We are delighted to be the new owners of Romag.
"The acquisition brings together two complementary organisations, building upon our strong environmental credentials."