Wearmouth-Jarrow World Heritage bid passes assessment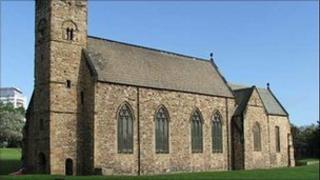 The Wearmouth-Jarrow World Heritage bid has passed the first assessment stage.
The file, which includes St Peter's Church in Sunderland and St Paul's Church in Jarrow, was submitted in January.
If successful it will be given World Heritage status and join the list of landmarks such as the Great Wall of China and the Pyramids.
The UK's bid will now proceed as one of 45 nominations to the World Heritage Committee, UNESCO, next year.
Internationally renowned
The twin Anglo-Saxon monastery of Wearmouth-Jarrow was named as the UK's nomination for World Heritage Site status in 2006.
The file was formally sent from the UK Government to the United Nations Educational, Scientific and Cultural Organisation (UNESCO) in January, 2011.
Rt Rev Mark Bryant, Bishop of Jarrow, said: "The importance of Wearmouth-Jarrow cannot be underestimated.
"In its day it was an internationally renowned centre for learning and creativity.
"It produced remarkable scholars such as The Venerable Bede, whose work is still influential in our lives today."
The community of Wearmouth-Jarrow, described by the Venerable Bede as "one monastery in two places", was the creation of 7th Century Northumberland nobleman Benedict Biscop.
Rt Rev Mark Bryant added: "[Biscop] created a remarkable, forward-looking centre of learning, creativity and international cultural exchange.
"The new architectural ideas and monastic plan he introduced can still be seen at the sites today, and through the legacy of Bede, his vision lives on."