Recovering Durham alcoholic starts blog to help others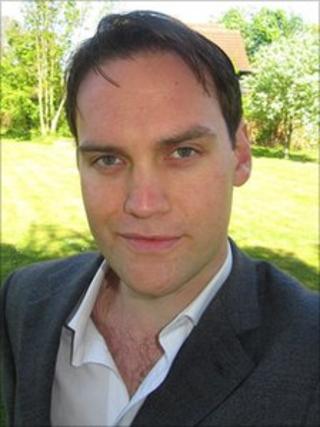 A recovering alcoholic from Durham is sharing his thoughts and experiences in an online blog to help others beat the addiction.
Martin Prest has been sober for 18 months following his daily battle with drink for the past eight years.
He regularly used to drink about 18 pints a day.
He has now set up the informative blog, Open Alcoholic, to catalogue his experience battling alcohol addiction.
"I thought that alcoholism is so difficult sometimes to understand from the outside if you haven't lived it, and after speaking to people over my 18 months sobriety... family members or people who care about them, they can't necessarily understand," Mr Prest said.
"They've asked me what it's like and to try an explain this process, this mindset, that they've watched destroy someone and I really wanted to use the website to try and explain it better."
The 26-year-old uses his blog to explain how he came to terms with his addiction and overcame it, but how it still troubles him.
Mr Prest unknowingly had his first taste of alcohol when he was just seven-years-old.
"It was funny because I didn't know it was alcoholic and I knew I wasn't allowed to drink it," he said.
"I started stealing sips of it in the morning when I was seven, it was on a top shelf on a cupboard and I could nip up and get it and have a sip, just because I liked the taste of it, I didn't know what it was or anything."
Following this early taste his drinking habits became out of control from the age of 18 and he went from being a social drinker to drinking alone and getting drunk.
"I drank until I was drunk and could finally fall asleep, everyday for years. The only time I actually noted down how much I drank was my last weekend drinking," he said.
"I knew I was going to stop drinking, I was sort of saying farewell to it and I drank through 83 units in two days, I was drinking mostly bitters and real ale and that's 18 pints and I wasn't drunk - I could still walk straight and I was still holding conversations and stuff, I mean how much I drank when I did get drunk I have no idea, more than that."
'Spontaneously haemorrhaging'
After years of destroying his body through drink, his health problems became visible.
"My entire body was falling apart, I had nothing left in life but the drinking," he said.
"I was spontaneously haemorrhaging, I was bleeding out of my face from the damage that was being done, my head was just exploding in pain constantly my body was just wrecked. I knew I had to stop drinking."
Mike Scott, a GP in Newcastle, said: "Liver disease can lose the blood's ability to clot, so therefore you tend to bleed more easily.
"A cut or damage to the skin is arguably going to bleed more with an unhealthy liver."
Mr Prest, added: "It's such an insane process because you lose everything and it ruins your life essentially, I mean I've obviously picked back up again but you still want to drink you still want to get drunk, it never ever goes away, it's just engrained in your personality."
Read the Open Alcoholic blog here.