North East ranked luckiest region for lottery wins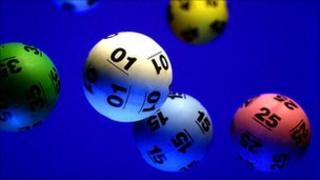 The north-east of England has been branded a lucky hot spot for winners of the National Lottery.
Three of the North East's cities appeared in a list of the top 10 published by Camelot.
Durham enters the top 10 for the first time at number 10, while Sunderland comes fifth and Newcastle just misses out on the top spot at number two.
A total of £439,835,537 was won across Durham, Newcastle and Sunderland postcodes in 2010.
Over the past 16 years there have been 183 jackpot winners in Newcastle.
Ilford in Greater London clinched the top spot.
Previous lucky winners from the North East include Pat Dale and friends from Newcastle who scooped £10,257,210 in January 2010.
More recently Paul Goldie and wife Christine from Washington landed a £3,581,481 Lotto jackpot on the Christmas Day draw, and a former miner from County Durham won £1 million on the Euromillions draw.
The full table is as follows: