No charges in South Tyneside assisted suicide inquiry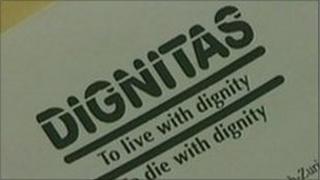 No further action is to be taken against a man and woman arrested on suspicion of assisting the suicide of a South Tyneside man, police said.
Douglas Sinclair, 76, who was suffering from multiple system atrophy, died in Zurich on 28 July 2010.
The retired engineer had arranged his death with the Swiss assisted-suicide organisation Dignitas, his solicitor Christopher Potts said.
The arrested 48-year-old woman and 49-year-old man will not face charges.
Mr Sinclair, a father-of-one, of Jarrow, South Tyneside, had had the condition for two years.
Mr Potts, of South Shields-based Patterson, Glenton & Stracey, said at the time that Mr Sinclair had sought his advice over the legal position in assisted suicide cases.
A Northumbria Police spokesman confirmed on Wednesday that the two people arrested "faced no further action" after a 10-month investigation.