Queen to visit Northumberland to reward work of carers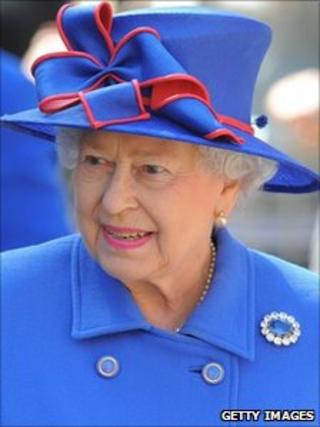 The Queen and Duke of Edinburgh are coming to Northumberland for a special summer party to celebrate the hard work of the county's carers and volunteers.
The Royals will visit Alnwick Castle and The Alnwick Garden on 22 June along with around 8,000 specially invited guests.
The event is being organised by Northumberland County Council and the Duchess of Northumberland, in her capacity as Lord Lieutenant.
It is thought to be the biggest of its kind ever held in the region.
During their visit, Her Majesty and His Royal Highness will also open a new youth hostel in Green Batt and will meet local people at Bondgate.
As well as carers, the volunteers who work to support or raise funds for local causes, are also being recognised at the event.
The Duchess said: "We've tried our hardest to make sure that they're going to have a day to remember.
"For me primarily it's about Northumberland, it's about saying thank you to carers and volunteers. I never imagined that we would be fortunate enough to have the Queen and the Duke of Edinburgh coming.
"That is an extra pressure but to be honest, to me it's about the people on the ground, it's about seeing all those people together and being able to say thank you and hopefully for them to be thrilled that they've actually been recognised out there."
An estimated three out of every five people in the UK will become carers at some time in their lives.
If you are a carer or volunteer in Northumberland and have not received an invitation you can contact the Garden Party helpline on 01670 534876.