Pc Rathband writes book about Raoul Moat shootings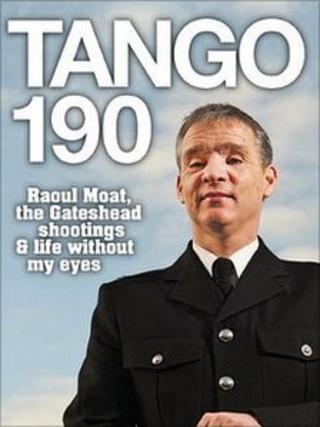 The Tyneside police officer who was shot and blinded by gunman Raoul Moat, has written a book about his ordeal and how he has rebuilt his life.
In Tango 190, the call sign of Pc David Rathband, the officer recounts how he was shot twice in his patrol car on 3 July 2010.
Moat also shot his ex-girlfriend and killed her new boyfriend before shooting himself after a manhunt.
The book is due to be published on the anniversary of the shootings.
Pc Rathband survived the shotgun attack by playing dead, then kept his two children in his mind as he waited for the emergency services to arrive.
The 43-year-old, who loved his job, survived but lost sight in both eyes.
Moat had already shot his ex-lover Sam Stobbart and killed her new boyfriend Chris Brown 24 hours before he tried to kill Pc Rathband.
A spokesman for publishers BiteBack said: "The book is Rathband's personal account of the attack and the events surrounding it.
"It is also the story of his physical recuperation and the courageous rebuilding of his life in the wake of terrible injuries sustained in the line of duty."
He has vowed to return to work despite his disability, and has set up Pc David Rathband's Blue Lamp Foundation to raise cash for emergency services personnel injured in the line of duty.