Newcastle Hoppings fair ride throws passenger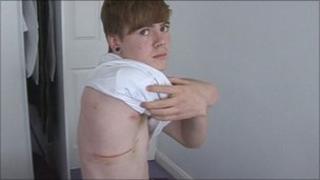 A teenager spent two days in hospital after he was thrown from a ride at the Hoppings in Newcastle.
Corey Watson, 15, suffered cracked ribs and burns when he was catapulted from the Tagada ride, which spins at high speed and bounces riders up and down.
He was treated at Newcastle's Freeman Hospital but was later released.
The Health and Safety Executive has advised there is no initial sign of mechanical failure, but inquiries into the incident are continuing.