Moat-hunt police boss responds to attacks on appearance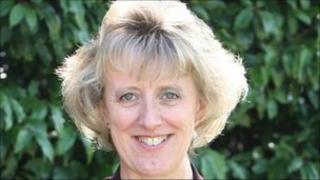 The female police chief who headed the hunt for gunman Raoul Moat has described dealing with daily criticism of her appearance as "difficult".
Sue Sim was the Northumbria force's temporary chief constable during the operation in July 2010 and has since had the appointment made permanent.
Her high profile resulted in personal attacks on her hair and make-up.
She has now said she might not have got the same treatment had she been a "balding, middle-aged man".
Speaking about the personal criticism in the media, which at one point saw her compared to the character Lady Tottington from Wallace and Gromit, she said "elements of the press went too far".
However, she was also "grateful" for the 24-hour media coverage of the manhunt.
"It was very important to me that the community saw me and knew I was putting my heart and soul into making sure we did the best for them," she said.
"Handling the press is very difficult, but it is part of our job.
"When they were making very personal comments on my hair, my make-up and everything else, I think one of the only things I did think was if there had been a middle-aged balding man sat there, would we have had the same comments passed about him?"
Moat spent a week on the run after shooting his former partner, killing her new boyfriend and then shooting Pc David Rathband in the face.
During that time Ms Sim was constantly in the public eye.
She said: "I think I probably beat Mrs Thatcher for how few hours I slept over that period, but it was very important to me to be available for my staff and communities.
"I did look in the mirror thinking 'I'm definitely not at my best' and 'the press are certainly going to say something about this today'."