Gentoo Group fined over carbon monoxide death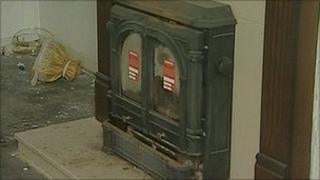 A housing association has been fined over the death from carbon monoxide poisoning of an 80-year-old man at his Wearside home.
Gentoo Group Ltd was prosecuted by the Health and Safety Executive (HSE) after George Rutherford was found dead at a house in Penshaw in 2007.
At Newcastle Crown Court, the company was fined £40,000, with £25,000 costs.
It had earlier admitted failing to maintain the solid fuel heater at the property.
At an inquest in 2008 the coroner recorded a verdict of accidental death.
Mr Rutherford was a tenant of the company, formerly known as Sunderland Housing Group.
Annual inspection
His house was one of the 200 of its 29,000 stock with a solid fuel fire to heat a boiler.
He died after part of it became blocked, causing smoke to come back into the room.
Although an annual inspection visit had been carried out a month previously, the fire was lit at the time, so the "throat plate" where ash accumulates, was not inspected.
Following an inquest, which recorded a verdict of accidental death, Gentoo Group Ltd installed carbon monoxide detectors in all properties with this form of heating.
It has also been carrying out monthly cleaning of the solid fuel fires, sweeping the "throat plates".
The company was fined after pleading guilty to an offence of breaching Health and Safety at Work regulations, specifically of failing to make effective maintenance arrangements for solid fuel heaters in the homes they rent.
A Gentoo spokesman said: "We welcome the fact that the court has accepted the company is in no way responsible for Mr Rutherford's death, and wish to take this opportunity to send our condolences to his family."