Mother's concern at Sunderland home contract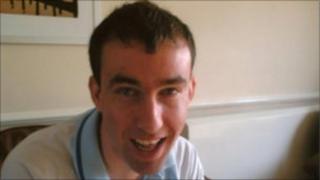 A mother told of her concerns after the company running her son's Sunderland care home went into administration 12 weeks after being awarded the contract.
Liz Brookes' son Graham, 38, has lived at Serlby Close for 20 years.
It was run by Choices Care, which has gone into administration, and Mrs Brookes said she was concerned about the impact of disruption to her son.
Sunderland City Council said checks had been done when the contract was awarded and there was no threat to the home.
'Checks needed'
Choices Care provides services to about 800 people with learning disabilities in Scotland and north-east England.
About 80 people in Sunderland receive care provided by the company.
Administrators Zolfo Cooper were called in after it suffered continuing cash flow difficulties. They said services were continuing uninterrupted.
Mrs Brookes said initially she had been unable to find out what was happening at her son's Washington home and questioned why the situation had arisen.
She said: "Three months after you put someone in charge then going into administration, there's something wrong somewhere.
"Some checks should have been done."
She said she worried about the impact any upheaval would have on her son.
'Care continuity'
"You think everything is settling down, new caretakers took over the charge of care, you are just starting to get used to them, go to the meetings see what they're about and they shut," she said.
Council executive director of health, housing and adult services Neil Revely said a full range of checks had been carried out before the contract was awarded.
He said: "Unfortunately the world moves very quickly these days and things can change very quickly so at the time that we did the checks we were very confident both of the quality of Choices Care and then their financial standing."
He said there were no concerns about the standard of care and the home would not close and efforts were being made to minimise disruption.
He said: "We will make sure that there is absolute continuity of care as best as we are able to while accepting that any change can be disrupting."
A series of meetings will be held in the coming days to keep those affected informed.