Frank Turner offers free show to Ignition ticket holders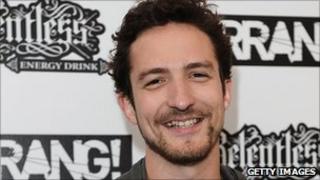 Folk singer Frank Turner has announced a free show in Newcastle after the Ignition Festival was cancelled at the last minute.
He has organised a free show for festival ticket holders at the O2 Academy in Newcastle on Saturday.
Mr Turner said a band from the Ignition line-up would also perform.
The Ignition Festival, which was due to take place this weekend, was cancelled when the organisers failed to find a venue.
As soon as Mr Turner, 29, learned about the festival being cancelled, he arranged an alternative show in Newcastle.
He announced the show on Twitter: "OK! I'm playing tomorrow night at Newcastle O2 Academy, free in for Ignition Fest ticket holders, 7pm."
He explained on his official website: "We've spent the last 24 hours going through a million permutations, trying to cover every aspect (age restrictions, time, location, venue size, ticket holders etc.) and this is, as far as anyone can tell, the best option."
Tickets will be available on the door at a price of £10 on a first come first served basis due to the capacity of the academy being smaller than that of the planned festival.
Ignition Festival, due to take place in Newcastle this weekend, was cancelled by its organisers on Thursday.
They had planned to hold the event at Newcastle racecourse - but were told they had failed to submit all the paperwork to the venue's owners.
Some of the local bands from the original line-up will perform at an all-day concert at The Cluny in Newcastle on Sunday.