Graeme Jarman: Murder hunt switches to south coast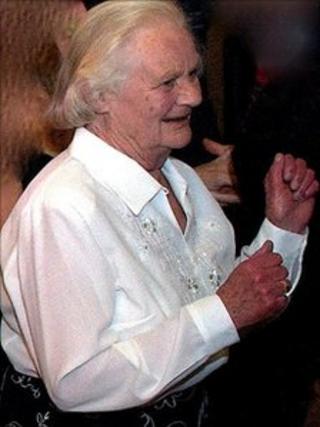 The hunt for the chief suspect in the murder of Northumberland pensioner Judith Richardson has switched to the south coast of England.
The 77-year-old was found in her Hexham home on 19 August after what police said was a "brutal attack".
Detectives are hunting convicted sex offender Graeme Jarman over the murder.
Investigating officers are working with colleagues in Dorset, Sussex and Kent after it emerged he had been a regular visitor to the areas.
The charity Crimestoppers has also put up a £5,000 reward for information leading to the conviction of Miss Richardson's killer.
For the past week 40 officers from the Northumbria, Durham and Cleveland forces have been working to trace Mr Jarman, 47, who went missing from his home in Consett, County Durham, on 17 August.
He has a history of violence and sex-related crimes and has been identified as "a risk" to the public.
It has emerged he has been a visitor to the south coast over the last 15 years and known to visit Brighton, Eastbourne, the Chichester area and Bournemouth.
Det Ch Supt Neil Adamson of Northumbria Police said: "What we know is that Mr Jarman likes sport and that he also likes to go to bookmakers and betting shops.
"In fact we now know he has had a problem with gambling for years.
"It is just possible that in the week before the murder Graeme Jarman has lost a lot of money at the bookies and he has been desperate to get his money back.
"So far our inquiries have been predominantly around the North East, but as the days go by, we have to consider the possibility and probability that he has moved away from this area.
"He has a background of offending in numerous parts of the country and so I am asking people across the UK who may have seen Mr Jarman to get in touch with information."