Northumberland Telephone box to get heart defibrilator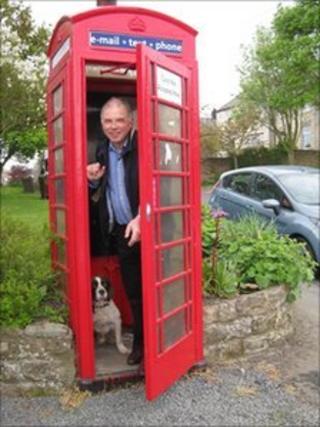 A disconnected traditional red telephone box in Northumberland will be given a new lease of life when it is installed with a heart defibrilator.
British Telecom decommissioned the phone box in Ovington and it was bought by the parish council for £1 in May.
The council was open to ideas on what the box should be used for.
The heart defibrilator, donated by Morpeth Rotary Club, will be in a secure box which has a phone number on it if someone needs to use it.
Ovington Parish councillor Andrew Mate said: "The phone box will still have an important role to play in village life, but only in extreme circumstances."
The heart defibrilator was originally going to be placed in a shop in Morpeth which has since closed down.
Kevin Dunlop, from the rotary club, said: "We purchased [the defibrilator] many years ago as a result of collections.
"I have heard of redundant phone boxes used in villages for a library, but this seems a very worthwhile place."
The phone box will also be used to provide walking maps and local information.
Ideas that were declinced included it being turned into the smallest lap-dancing bar in the world or a vertical tanning booth.