Plans unveiled to regenerate Consett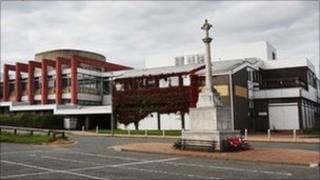 Plans to regenerate a County Durham town over the next 15 years have been drawn up.
The proposals for Consett include improved housing and retail facilities, better leisure opportunities and a redeveloped bus station.
They take account of feedback from residents during a public consultation.
Durham County Council hopes that potential public and private sector investment could bring in £100m, including the £30.2m it has set aside.
Councillor Neil Foster, cabinet member for regeneration and economic development, said: "This is an exciting and ambitious plan, which sets out a framework and timescale for development, regeneration and investment over the next 15 years.
"It provides a vision for the town's future and long-term direction to help Consett to become a more attractive and vibrant place with a robust local economy and a range of opportunities to meet the wider needs of residents, businesses and employees."