Jordan Cooper murder trial: Uncle not to give evidence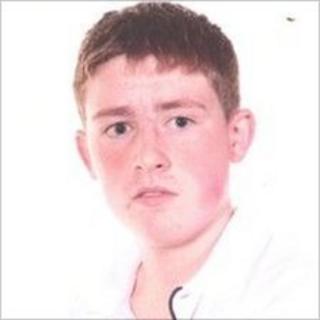 A man who stabbed his teenage nephew to death at the home they shared in Wearside has chosen not to give evidence at his own murder trial.
Alan Cooper, 32, admits killing 14-year-old Jordan Cooper in Washington in February, but denies murder on the grounds of diminished responsibility.
Jordan died after being stabbed seven times in a row over a mobile phone.
Defending, Alastair MacDonald, said his client had chosen not to give evidence at the trial at Newcastle Crown Court.
Judge John Milford, said: "Have you advised your client that the stage has now been reached at which he may give evidence?
"If he chooses not to do so or, having been sworn, without good cause refuses to answer any questions, the jury may draw such inferences as appear proper from his failure to do so."
Mr MacDonald said his client had been given the warning.
The trial continues.