Eden District Council to cut 22 jobs in £1.1m savings plan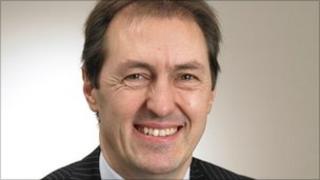 A council in Cumbria plans to cut 22 jobs in a bid to save £1.1m to meet government spending cuts.
Eden District Council's chief executive Robin Hooper will also stop working full-time and work two-and-a-half days a week from January.
The council, which is a Conservative and Independent coalition with a Conservative leader, needs to save £1.1m across four years.
Councillors will vote on the plans next Thursday.
Council Leader Gordon Nicolson said: "[The plan] involves saving around £560,000 on staff costs, achieved mainly through voluntary redundancies.
"After careful consideration the impact of these proposals on services is minimal.
"So we are able to maintain vital public services such as public toilets that were previously under threat.
"We have also established funding to support communities in developing a range of local solutions to help deliver their aspirations for their area."