Uncle gets life for killing Jordan Cooper in Washington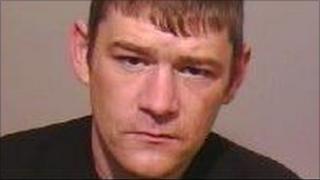 A man has been given a life sentence for murdering his teenage nephew after a row over a mobile phone.
Alan Cooper, 32, admitted killing 14-year-old Jordan Cooper in Washington in February but had denied murder on the grounds of diminished responsibility.
Cooper, who lived with his nephew, stabbed him seven times after an argument broke out over the teenager using his mobile phone.
The judge at Newcastle Crown Court said he must serve a minimum of 22 years.
Cooper's mother Susan Smith, who lived in the house in Newriggs with her son and grandson, tried to defuse the row.
She said she was watching television with her grandson and son when Cooper burst in and attacked the teenager.
Det Insp Gareth Craig, who led the investigation, said: "Alan Cooper's actions led to the tragic death of a boy who had his whole future ahead of him.
"The loss of Jordan has been felt by not just his family but his friends and people he went to school with.
"I'd like to thank Jordan's family for their assistance during this investigation and the dignity they've shown despite difficult circumstances, something which has been recognised and praised by the Judge in court.
"I hope they can eventually move on from what has been a horrific ordeal."
A statement from the family read: "This is not a victory for us. There are no winners out of this trial. It doesn't change anything.
"We have to live with our pain every day and the knowledge that we will never have Jordan back."