John Dillon jailed for rape of grandmother in 1982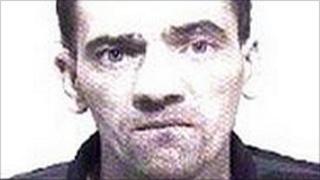 A man has been jailed for life under the double jeopardy law three decades after raping his own grandmother.
John Renner Dillon, 45, originally from Walker, Newcastle, carried out the offence in 1982, but was acquitted.
In 2002 he raped a 16-year-old girl but skipped bail and was not caught until 2007. He was jailed for nine years.
He was later recharged and convicted of the 1982 rape because of DNA evidence. Newcastle Crown Court heard he must a serve at least three-and-a-half years.
The court heard how Dillon's grandmother died in 1992 at the age of 75.
He had been acquitted of the attack, but the DNA samples were kept and looked at again by Northumbria Police and the Forensic Science Service in 2004 as part of a cold case review.
By then he had committed a second rape, in 2002, and was on the run in the Irish Republic.
He was caught in 2007 and extradited back to the UK for the 2002 crime, which he admitted, and was jailed for nine years.
Previously anyone found not guilty of a crime by a jury could not be retried. But that law changed in 2006, and Dillon's original acquittal for the 1982 attack was quashed.
While in prison, he was recharged with the rape of his grandmother and at Newcastle Crown Court in August this year he admitted the attack.
Sentencing Dillon, Mr Justice Maddison said this was an "extraordinary crime" with many aggravating features.
He said: "You knew your victim was alone at the time of the attack. You also knew she was vulnerable.
"Because the victim was your grandmother this was a betrayal and rejection of family values.
"In my view you are a dangerous man and pose a very serious risk to the public."
The court heard Dillon had a string of convictions for dishonesty, assault and drink-related offences.
Judge Maddison added: "You will serve a minimum of three-and-a-half years. Whether or not you are ever released will be up to the parole board to decide."
'Heinous offence'
Prosecutor Robert Smith QC said Dillon had been under the influence of drink when he raped his grandmother.
He said: "He [Dillon] is an impulsive character, who is attracted to both elderly women and young girls who poses a serious risk to the public.
"Psychiatric reports showed that he suffered from serious personality disorders, but did not suffer from any mental disorders.
"He has shown no regard for the emotional impact of his crimes on his victims."
After the hearing, Det Insp Nicola Musgrove, of Northumbria Police, said: "We welcome the sentence handed to Dillon.
"He has committed a heinous offence and today he faces the consequences of his severe and despicable actions.
"After all these years, there is finally justice for the victim. It is unfortunate she is not here to see it, but I hope it brings solace to all of those who did fight for her justice."