Somali hostage couple raise money for Tynemouth RNLI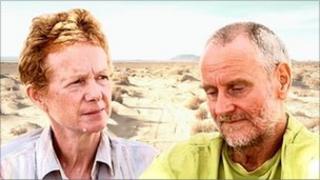 A couple held hostage by Somali pirates are using their ordeal to raise funds for Tynemouth RNLI.
Paul and Rachel Chandler, from Kent, were seized from their yacht off the Seychelles in October 2009.
The couple were released by the pirates after being held captive for more than a year.
Now they are helping raise £9,000 for new life jackets by retelling their ordeal at a fundraising evening in Newcastle.
The couple will talk, show images and answer questions about their ordeal at the evening, which is being organised by local marine suppliers Storrar Marine.
Maintaining morale
Director Rob Storrar said: "Most yacht people with have empathy with the RNLI and this particular couple were unusual and have clearly been through real hardship and they are very topical for the evening.
"I think it will be very emotional and, as far as I'm concerned, I will be so interested to find out how they kept their morale up over a period of one year."
For every copy of the couple's book sold, £1 will be donated to the life jacket fund.
The new life jackets are designed specifically for search and rescue lifeboat crews and are an essential equipment update to help volunteers.
The evening will be held at Newcastle's Centre for Life on 23 November starting at 19:30 BST.