North East and Cumbria schools missing out on Olympics tickets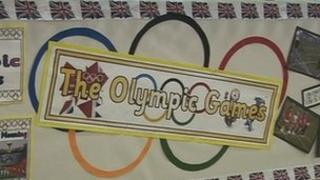 Hundreds of schools in the North East and Cumbria are missing out on free tickets to the London 2012 Olympics.
Pupils can win tickets and be eligible to be torchbearers under an educational scheme called The Get Set network.
However, only 17% of schools in the North East and 9% in Cumbria are involved in the scheme, compared to 50% of schools in London.
St George's Primary School in Newcastle signed up as it was "determined" to feel part of the games.
Geoff Hodgson, London 2012 Nations and Regions Group Representative for the North East, said: "The whole point of the scheme is to make sure that the Olympics isn't just about London.
"It's to make sure that the whole of Britain and particularly the young people of Britain, have a chance to be involved and understand what the Olympic ideas are all about."
The scheme also gives pupils the chance to become Olympic flame torch bearers.
Respect and friendship
Get Set was put in place to make sure young people are engaged in the Olympics and provides online resources for 3-19 year-olds.
One primary school in Newcastle, St George's, has signed up to Get Set and think other schools in the region should get involved.
Teacher Helen Douglas said: "As a school we were determined that the children were going to feel part of what was going on, it's their games as much as everybody else's.
"We wanted to try and use the games as much as possible to motivate and engage the whole school into getting involved.
"We've been working in the school on the Olympic values - excellence, respect, friendship, they are very important to us, they're at the heart of what we do anyway at school and the fact that we can link it to the Olympics is great."
The deadline to register for the Get Set network is Friday, 16 December.