Raoul Moat victim David Rathband and wife to separate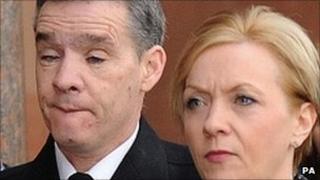 The police officer blinded by gunman Raoul Moat has announced on Twitter that his marriage is to break up.
PC David Rathband tweeted: "Sad to announce Mrs R has called time on our marriage separation permanent."
In September, a statement said he was to live separately from wife Kath and their family "purely for David's rehabilitation".
That statement said the move had nothing to do with his arrest in August on suspicion of assault.
PC Rathband was questioned in August after officers were called to an incident at his home in Cramlington, Northumberland.