Power cut hits Lynemouth Alcan plant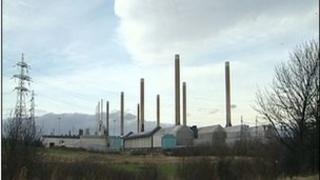 Production at part of an aluminium plant in Northumberland has been halted after a large power cut.
The Rio Tinto Alcan plant at Lynemouth lost power in the early hours. Management launched full emergency procedures but say no-one was hurt.
The firm says it is too early to tell what caused the incident but a full investigation has begun.
In November the company announced it is planning to close the factory with the loss of 515 jobs.