Helicopter targets Metro cable thieves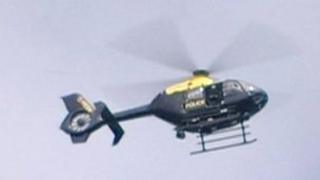 Helicopter police teams have joined the fight against cable thieves targeting the Tyne and Wear Metro network.
Since April there have been more than 20 incidents of copper being stolen on the rail system, costing more than £300,000.
A North East Air Support Unit helicopter will be flying over the lines with officers using infra-red equipment to try to spot offenders.
There are also plans for more targeted patrols.
Insp Les Pattison, who leads the Northumbria Police Metro Unit, said: "We have increased patrols in order to deter criminals from entering the railway lines and the addition of the helicopter will be of great assistance in locating and subsequently catching offenders."