James Haig jailed for grooming and raping girl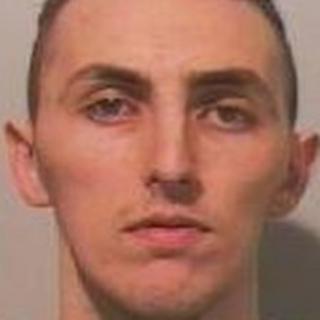 A Northumberland man who groomed a teenager over the internet and raped her has been jailed for six years.
James Haig had denied raping the 13-year-old, but was found guilty at Newcastle Crown Court in December.
The hearing heard how the 24-year-old, of Alexandra Road, Ashington, groomed and assaulted his victim in 2008.
Northumbria Police welcomed the sentence and warned parents to be vigilant over their children's internet use.
Det Insp Paul Race, of the rape investigation team, said: "We hope this sentence will give some closure to the victim and her family. It has been a very traumatic ordeal.
"I urge any parent or guardian to be vigilant with your children's internet access and usage.
"The internet and social sites are, in effect, faceless and unbeknown to some youngsters there are people out there who will target and abuse their innocence."
He added: "This isn't just about computers and laptops any more.
"The smart phone or tablet you may have bought your kids this Christmas is likely to have access to the internet and social outlets. "