Glasses show remembers crash-death student Emma Newton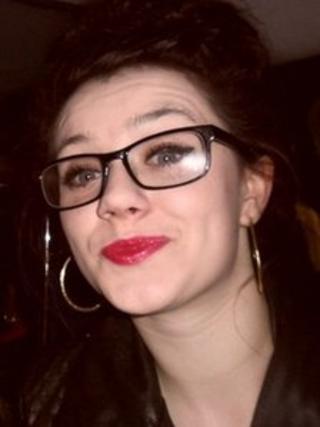 Friends and family of a talented student who died when a tree fell on her car in high winds in Northumberland are collecting spectacles for an exhibition.
Emma Newton, 18, from Hexham, died in the accident in Corbridge in May.
She was a keen dancer and the Emma Newton Fund was set up in her memory to support other young people in the performing arts.
Celebrities including Ant and Dec, Davina McCall and Sara Cox are among those who have donated glasses for an exhibition.
But organisers are also appealing for people to donate their spectacles if they have an interesting story to go with them.
Michael Heppell, who is co-ordinating the project, said using spectacles was an obvious choice because they were a big part of the teenager's appearance.
'Naturally talented'
He said: "Emma was one of those people who wore spectacles as a statement.
"She had these big geek-chic glasses and red lipstick.
"When we set up the fund we were looking for an event about the arts that would be good to remember Emma and also would be an interesting thing for people to come and visit."
He said the original idea had been to display famous people's spectacles. Other people who have got involved are musician Brian May and actor Tim Healy.
Some will donate glasses they have worn while others will customise them.
But the idea had evolved to include people with interesting stories to tell about their glasses.
He said: "Forty eight per cent of people wear spectacles - there have got to be some stories behind them."
'Real tragedy'
People visiting the exhibition will be asked to make donations to the fund and some will be auctioned at the end to raise money.
Mr Heppell said: "When Emma found out she had to wear spectacles, she said 'I will get brilliant ones'. It was always the positive."
The fund has now reached £60,000 and young people involved in the performing arts are being invited to apply for grants.
Mr Heppell said they had originally hoped to raise £5,000 so were delighted to have reached so much higher.
He said: "Emma was one of the most naturally talented young people that you could ever have seen.
"The real tragedy was that she was a person who had such natural talent. She would have been a real star."
The exhibition will be held at Queen's Hall, Hexham, between 25 February and 17 March and the auction will be on 13 March.