North East has most electric car charging points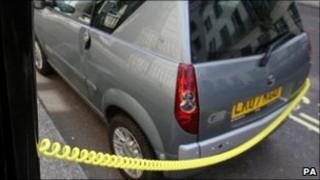 The north-east of England has been "congratulated" by the Transport Minister after becoming the most connected area for electric cars.
The North East was one of the first three areas in the country to provide charging points and it is now the most connected region in the UK.
By the end of January, 300 points will have been installed running all the way from Middlesbrough to Berwick.
Minister Norman Baker visited the area on Tuesday.
The £7.8m Charge Your Car project was launched in the North East in 2010 and aims to put in place a comprehensive electric vehicle (EV) charging infrastructure by 2013.
Project manager Josey Wardle said: "We were delighted to showcase the region's leading status in the EV network to Mr Baker and his visit marks an extremely exciting moment for both the project and the region.
"With 300 charging points being installed and many more in the pipeline, this region is fully geared up for electric vehicles and drivers."
By 2013 there will be more than 1,000 charging points installed, stretching from Berwick to Redcar and from South Tyneside to Hexham.
The network includes charging points in residential areas, at businesses and in public car parks.
Mr Baker said: "These cutting edge vehicles have the potential to revolutionise motoring in this country but they will only be a truly viable option if drivers are able to easily re-charge.
"The Charge Your Car project is a trailblazing initiative that is delivering the infrastructure needed and I congratulate them on their 300th charging point."