Ford Castle education centre to reopen after merger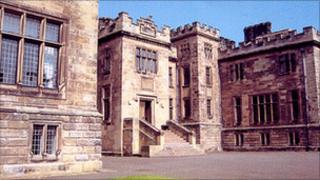 A Northumberland outdoor education centre, closed by the council as a cost-cutting measure, is to reopen.
Housed in 14th Century Ford Castle, it will be jointly run by Northumberland County Council and school-trip providers, Chateau Beaumont.
Prior to its closure in 2010 it offered residential courses for schoolchildren and hosted conferences.
The centre, near Wooler, will reopen as Ford Castle Adventure Ltd in April, following an upgrade.
Northumberland County Council has leased the castle from the landowners, the Joicey family, since 1956.
Councillor Tom Brechany, executive member responsible for asset management and regeneration, said: "This is great news both for schools looking for inspiring educational trips and for the local community at Ford, which will see business returning to the castle."