Clare's Law: Sunderland abuse victims petition Commons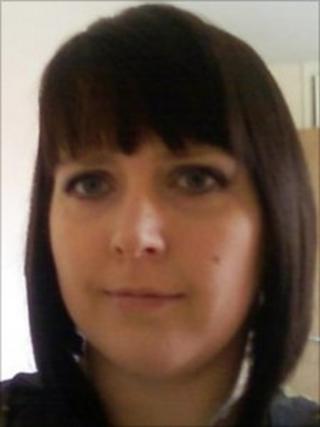 Shirley Miller was regularly beaten by her partner.
"The same thing kept happening over and over and over again. He kept saying 'I'm sorry, I'll never do it again'.
"And the violence was really, really, really bad."
For nine years she tried to keep it hidden, even when one attack put her in hospital for a week.
Today she's one of a group of women taking a petition to parliament in support of a campaign for people to have access to information about a partner's violent past.
The proposals have been called Clare's Law after Clare Wood, who was strangled and set on fire by her partner after months of assaults and death threats.
The government is considering whether to make information about a person's history of domestic violence available, and whether by request or by the police proactively disclosing it.
History of violence
Carolyn Trueman, who runs a domestic violence support group in Sunderland, says the law's success would depend on how well it was advertised - whether women knew what information was available and how to access it.
But she says the benefits of prior knowledge seem, in some cases, to be incontrovertible.
She says: "One of the women [at the group] has had a very recent traumatic experience with a partner who has a history of violence, which she didn't know about, and was very badly beaten by him.
"He's currently serving a prison sentence for that.
"It was only after he had been violent to her... and then, through her reporting it to the police, then it became apparent that his history against women was massive."
Ms Trueman set up the support group four years ago after eight out of the 10 women at a parenting session she was running admitted having being abused.
Shirley Miller was one of those eight.
'Black and white'
She ignored friends who, finding out she was being abused, told her to leave her partner.
But she thinks people who would make excuses to well-meaning friends might take more notice of something official.
And she is adamant that now older and with direct experience of domestic violence, she would take notice now.
She says: "It should be on the database, where they can look up and then that is proof.
"Because no matter how much you try and tell somebody, even if you know them, don't go back, they do.
"In black and white it's completely different."
Ms Miller says she did not know her former partner had beaten his previous girlfriend.
She does not think his current girlfriend knows either. Or that she knows about another who, Ms Miller says, was beaten so badly she was "left for dead".