Sunderland pilots family registration scheme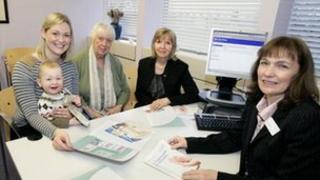 People registering a birth or death in Sunderland can now use a new service which will inform the Department of Work and Pensions.
Sunderland City Council was one of only a handful of local authorities chosen to pilot the "Tell Us Once" service.
It means that families do not have to complete forms for different government and council departments.
Councillor Celia Gofton said: "The service is crucial to customers, often at a time when they most need help."
The first couple to use the service were Philippa and Philip Sly from Ashbrooke who used it to register the birth of their first child, George.
Mr Sly said: "The birth of any child is overwhelming because you have so much to think about.
"It's difficult to find the time to make all those arrangements and complete all those forms you need to let various council and government departments know about for your new arrival.
"The new service allowed us to spend extra, valuable time with our baby."