'Passionate' North East branding slogan sold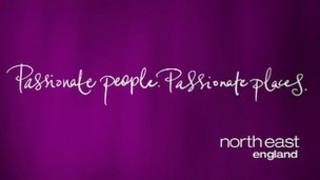 The slogan used to advertise the north east of England to tourists throughout the UK and worldwide has been sold.
The logo, branding and domain name of the Passionate People Passionate Places campaign was bought for £2,500.
It was purchased by NewcastleGateshead Initiative on behalf of other tourism partners across the North East.
The group say it will continue to use the logo to "raise the profile" of the region, with £1.23bn of the yearly economy coming from visitors.
The Passionate People Passionate Places campaign was launched in 2005 by One North East to raise the tourism profile of the region.
With One North East closing in March due to government cuts, the branding was put up for sale.
To maintain regional co-ordination and continue the growth of visitor economy, several tourism bodies formed The Northern Tourism Alliance in 2011.
NewcastleGateshead Initiative, Visit County Durham, Northumberland Tourism, Hadrian's Wall Heritage Ltd and the North East Hotels Association now work in collaboration on projects that will benefit visitor economy.
Sarah Stewart, chief executive at NewcastleGateshead Initiative, said: "...[the alliance] will work together to ensure that the brand can be developed in future if and when resources allow.
"In the meantime, we're pleased that it has been retained on behalf of the tourism sector in North East England."