Durham County Council appeal to save community centres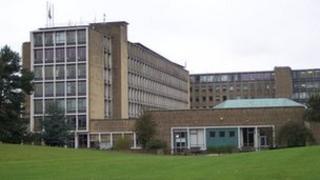 Durham County Council is appealing for members of the public to take over control of their local community centres as 70 could face closure.
The future of the centres is at risk due to council budget cuts, with £120m of savings to be made in four years.
The council has already confirmed closure of 14 buildings and investment for 36, leaving the future of 70 hanging in the balance.
Councillor Brian Stephens said they played a "vital role" in the community.
The council said it was a "significant opportunity" for "capital investment" and to support and assist community buildings.
'Significant commitment'
A £600,000 support package will be given to community groups by the council to take control of the facilities and help them find funding from other sources.
The proposals have been put together following a 12-week consultation.
Mr Stephens said: "We recognise the vital role community buildings play in the heart of communities and the valuable work carried out by the dedicated volunteers who manage them.
"The proposals we are putting forward would see the council targeting well over £2m to refurbish priority buildings and giving people the opportunity to take on responsibility for their local facilities.
"This is a significant commitment by the council to this sector and we hope that as many groups as possible make the most of what will be a two-year window to secure funding for their local facilities."
Cabinet members are meeting next week to agree a two-year strategy for the future of the council owned buildings, across the county from Chester-le-Street to Barnard Castle.