Newcastle University's botanic garden awarded £194,000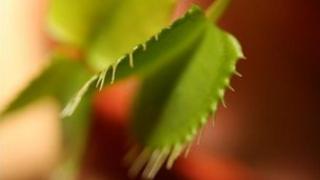 Newcastle University's botanic garden has been awarded £194,000 from the Heritage Lottery Fund.
Moorbank gained the money, including a development grant of £12,200, in a first-round pass which means the project meets the criteria for funding.
And it recognises the importance of the plant collections in inspiring scientific research in areas including the treatment of Alzheimer's.
The money will allow volunteers that maintain the garden to be trained.
Having been awarded a first-round pass, the project now has up to two years to submit fully developed proposals to compete for a firm award.
Moorbank Botanic Garden, which is on Claremont Road on the edge of the town moor, is home to plants collected over the past 90 years by botanists and plant hunters.
It had been a closed facility that was only used by students and academics at Newcastle University, but over the past 10 years the Friends of Moorbank have come together as volunteers to renovate and develop the garden.