Sunderland University Priestman building gets upgrade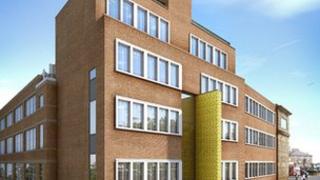 The fine arts deparment building at Sunderland University is to get a £6.5m upgrade.
Refurbishment work on the Priestman Building will begin later this month and include a new entrance to improve access to the campus.
It will also include a new art gallery, studios and workshops as well as energy efficient lighting and heating system.
The building on Green Terrace dates back to 1939 and was opened by industrialist Sir John Priestman.
The work will be carried out by construction and design company Morgan Sindall and is due to be completed in August.
The building will house the fine arts, performing arts, culture and social sciences disciplines.