Sunderland College to cut 36 jobs in redundancy programme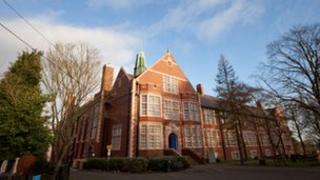 Sunderland College is to cut 36 jobs in a bid to make savings of £2.2m.
Principal Angela O'Donoghue said the decision was "regrettable" but claimed the cuts would not impact on the quality of the college's education.
A 90-day consultation has begun and it is hoped voluntary redundancies can be found at the establishment, where 9,000 students study.
Ms O'Donoghue said the job descriptions and pay of the college's 800 staff would also be reviewed.
She said the cuts, to be made over the next year, were important to secure the college's long-term future.
'Tough times'
"Due to government funding cuts, we have been required to undertake a review of our staff job descriptions and department structures to ensure that we can continue to deliver excellent education for our students," Ms O'Donoghue said.
"This extensive work has concluded the need to change both.
"Regrettably the impact of these cuts has meant that the changes we need to implement will lead to 36 redundancies."
She said the decision to cut jobs was "difficult" and had not been taken lightly.
Ms O'Donoghue added: "The college's vision has always remained the same despite the tough times in which we operate."