Five illegal workers held after Ponteland restaurant raid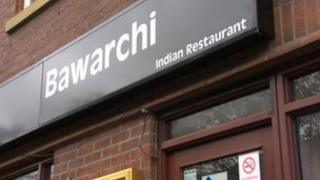 Five illegal workers are facing deportation after being arrested during a raid at an Indian restaurant.
The Bangladeshi men, aged between 24 and 36, were arrested at the Bawarchi restaurant in Brewery Lane, Ponteland, Northumberland, on Thursday evening.
A spokesman for the Agency said none of the men had UK work permits and steps were being taken to deport them.
The restaurant has been served with a civil penalty notice and faces a fine of up to £50,000.
A spokesman for the Agency, said: "The men arrested included all of the restaurant's chefs leaving only the manager and one waiter on the premises.
"The five are now being interviewed and steps are being taken to remove them from the UK.
"We will continue to clamp down on employers who choose to use illegal labour."