Sunderland College to cut 13 jobs to make savings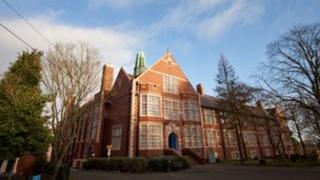 Bosses at Sunderland College have reached a deal with unions to help make £2.2m savings.
Unison and the University and College Union (UCU) have agreed with the college that there should be compulsory redundancies for 13.5 posts.
Some staff will also have a pay cut in 2014, which could be up to £3,702. Holidays and pensions are unaffected.
During March it was announced that 36 jobs were under threat as a result of government funding cuts.
As part of the agreement 2.5 teaching posts are to be lost.
'Incredibly difficult time'
College principal Angela O'Donoghue said: "We believe that by working together we have been able to come up with a final agreement that is sustainable and secures our long-term future.
"At the same time we acknowledge the fact that our teaching and support staff have been able to respond positively at what is without doubt an incredibly difficult time for education funding."
Holidays at 49 days plus bank holidays (57 days) and pensions are unaffected.
The college has more than 9,000 students studying at its four sixth forms and two vocational centres based at five campuses across Sunderland.
The college employs about 800 staff.