Spanish City site development 'may create 500 jobs'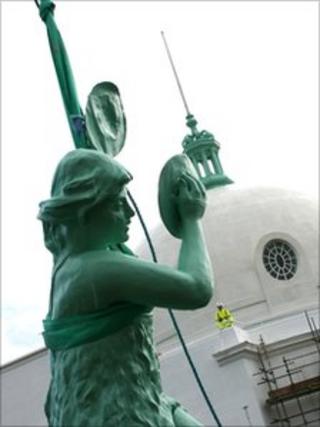 A £23m redevelopment plan, which could create 500 jobs, has been approved for a site on North Tyneside.
The Spanish City site in Whitley Bay will be the centre piece of a project that includes a 60-bed hotel, a care home, 20 apartments and 24 town houses.
North Tyneside planning committee unanimously agreed plans for the site that has been derelict for 15 years.
The Grade II-listed building, opened in 1910, was recently restored for its centenary.
It is hoped the work could be completed by 2014.
North Tyneside mayor Linda Arkley said: "I'm absolutely delighted. This has been a long time in the making and now it's reality."
North Tyneside councillor John O'Shea said: "It's wonderful news that the dome is going to be regenerated to its former glory of 100 years ago, but it's the other development around the dome which is quite exciting as well.
"It brings a new energy to Whitley Bay which has been rather jaded for the last few years."