Newcastle United could sue streakers after Uefa fine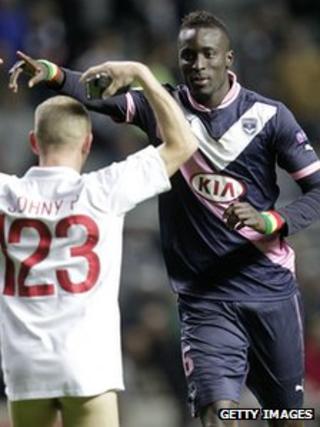 Newcastle United could sue two streakers who landed the club with fines from Uefa.
The club could be charged as much as 17,000 euros (£13,000) for two separate incidents during Europa League games at St James' Park.
Neither of the two fans have a season ticket or are an official club member.
The club's head of security said: "We will be actively seeking compensation through the court for the financial penalty imposed by Uefa."
The club was fined 7,000 euros (£5,600) after Steven Arkle, 21, from Kenton Road, Newcastle, ran naked on to the pitch during a match against Greek side Atromitos on 30 August.
It faces another fine after John Parkinson, 35, from East Bawtry Road, Rotherham, ran on to the pitch in just an England shirt during Newcastle's match against Bordeaux of France on 4 October.
Both men pleaded guilty to public order offences at Newcastle Magistrates' Court on Wednesday and will be sentenced in December.
'Embarrassment to the club'
Steve Storey, Newcastle United's head of security, said: "People who think that selfishly running on the pitch is fun or funny should realise it is not. It's a criminal offence which disrupts the game.
"It offends thousands of people inside the stadium, particularly when they run on naked. It's beamed live throughout Europe and it has brought embarrassment to the club given it's the first time we've been back in Europe for many years.
"We are taking legal advice to consider taking civil action against both men.
"The club are really disappointed that these two, who are not season ticket holders or members of the club, decided to carry out these acts."